What Is The Market Price of Cut Resistant Gloves In Bulk
What Is The Market Price of Cut Resistant Gloves In Bulk
The market price of cut resistant gloves in bulk varies depending on the brand, material, size, and quantity ordered. As a rough estimate, the cost of one pair of cut resistant gloves can range anywhere from $5 to $25. However, when purchased in larger quantities, the cost per pair typically decreases.
When ordering in bulk, it is important to research and compare prices from different suppliers to ensure the best deal. Some suppliers may offer discounts for larger orders or for repeat customers.
In addition to the cost, it is also important to consider the quality of the gloves. Higher quality gloves may cost more initially, but can save money in the long run by lasting longer and offering better protection.
Overall, the market price of cut resistant gloves in bulk is dependent on various factors, and it is important to do your due diligence to find the right gloves for your needs at the best price possible.
Advantages and Features of Cut Resistant Gloves In Bulk
Safety while working is essential, and cut resistant gloves are a great way to ensure this in the workplace. Cut resistant gloves offer protection against cuts and scrapes from sharp objects. They provide an extra layer of security to any handcart job by creating a barrier between you and the dangerous material being handled. Investing in buying cut resistant gloves in bulk also provides practical advantages, such as businesses saving more money and also meaning that when additional employees need them for specific tasks, they are readily available. In addition, finding the right type of glove for your specific needs can be more efficient when purchased in bulk; for example single-use gloves come in different sizes, so businesses can provide the most appropriate fitting size for those who need it and not risk purchasing the wrong size. With all these features combined, it's easy to see why cut resistant gloves are essential equipment when looking at safety measures.
Application fields of Cut Resistant Gloves In Bulk
There is a plethora of applications for cut resistant gloves in bulk, making them one of the most practical and versatile pieces of safety equipment on the market. These durable and protective gloves provide essential protection for industries ranging from manufacturing to food preparation. Their ability to prevent lacerations and cuts makes them ideal for jobs requiring fine motor skills, such as those involving sharp blades or machines with moving parts. Cut-resistant gloves also guard against sources of heat, providing burn resistance for workers dealing with hot surfaces and high temperatures. In addition, they can be useful when handling caustic chemicals that may cause skin irritation or burns. Whether it's protecting medical personnel, janitors, carpenters, veterinarians or any other occupation that places hands in harm's way; investing in quality cut resistant gloves in bulk can provide much needed peace of mind.
China Level 3 Cut Resistant Glove Supplier
Qingdao Handdier Safety Gloves Co., Ltd was founded in 2008. As the leading manufacturer and exporter of safety gloves in the world, we always commit to R&D, produce and sales of comfortable gloves, breathable gloves, wear-resistant gloves, cut-resistant gloves, cold-proof gloves, heat-insulating gloves, waterproof gloves, oil-proof gloves and other functional gloves in multiple applications.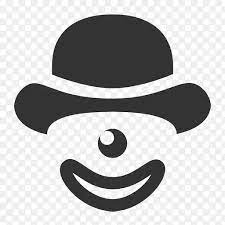 At present, we have two factories which located in Jiaozhou and Rudong, own 8 fully automatic dipping production lines, more than 100 skilled workers, and the annual output of over 100 million pairs.