Waterproof Riding Gloves--Necessary Gloves For Riding
Waterproof Riding Gloves--Necessary Gloves For Riding
Waterproof riding gloves are an especially great choice, keeping your hands dry and warm in all weather conditions. These durable gloves provide a good grip on the reins while also protecting your hands from potential injuries. Investing in a pair of waterproof riding gloves is an easy way to make sure you're always prepared for any ride.
Riding gloves are an essential item for any rider. Waterproof riding gloves provide extra protection from the elements, helping to keep your hands warm and dry. With the right pair of waterproof riding gloves, you can enjoy a safe and enjoyable ride without worrying about wet or cold hands.
Waterproof riding gloves offer an extra layer of protection against rain and other wet conditions, keeping your hands dry and comfortable while you ride. With their adjustable fit and durable construction, these gloves are sure to keep your hands ready for any adventure.
What are the characteristics of Waterproof Riding Gloves
Waterproof riding gloves are an essential piece of gear for any equestrian enthusiast. Whether you're a competitive show-jumper or a hobbyist trail rider, having the right pair of gloves can make all the difference in your comfort and performance on horseback. Waterproof riding gloves are designed to provide riders with the grip and protection they need without sacrificing comfort, breathability, and stylish appearance. So what makes these specialized riding gloves so unique?
First, waterproof riding gloves are made from water-resistant materials such as neoprene or synthetic leather that keep hands warm and dry when exposed to rain or other wet conditions. The materials also provide superior grip for better control over reins and stirrups while protecting hands from scrapes, abrasions, and blisters that commonly occur when going out for a ride.
Waterproof Riding Gloves are designed to keep your hands nice and dry during outdoor activities. They feature a breathable, windproof membrane that blocks out moisture while allowing heat to escape. The gloves are also made with a snug fit for optimal comfort and protection. The palms are reinforced for extra durability, and the fingers and thumbs are equipped with touchscreen-friendly tips for convenience. With these gloves, you can enjoy your time outdoors without having to worry about your hands getting wet or cold!
How to buy the Waterproof Riding Gloves that suit you
If you're looking for the perfect pair of waterproof riding gloves, there are a few things to consider. First, think about what kind of activities you'll be doing while wearing them. If you're going to be riding your bike in the rain or snow, choose a pair that is waterproof and windproof. Additionally, make sure they provide good grip and protection from the elements. Finally, take into account your size and shape as well as the type of material used for the gloves. With these factors in mind, you can easily find a pair of waterproof riding gloves that will suit your needs perfectly.
It's important to find the right pair of waterproof riding gloves for you. There are a few things to consider when making your purchase. First, determine what type of material you want: leather, synthetic, or a combination. Next, decide if you need additional features such as breathability, insulation, and grip. Finally, measure your hand to ensure the gloves fit correctly. With these considerations in mind, you can easily find the perfect pair of waterproof riding gloves for you.
First off, consider which type of material meets your needs best – leather or synthetic? Leather gloves last longer and are more durable in wet weather, but they will require some care and maintenance to keep them waterproof. Synthetic materials are less expensive and easier to maintain but may not stand up as well in wet conditions.
Next think about fit – make sure your gloves aren't too tight or too loose so that you have full dexterity without compromising comfort or grip.
Waterproof Riding Gloves have five advantages
Waterproof riding gloves will help keep your hands dry in wet conditions. On rainy days or when working horses in hot, humid climates, the added protection helps keep riders' hands comfortable and free from sweat-induced slipping. Second, because of their waterproof nature they also protect riders' hands from skin irritation caused by sweat and chafing while gripping the reins.
1. Waterproof Riding Gloves provide superior protection against the elements, keeping hands dry and comfortable in wet or windy conditions.
2. The advanced fabric used in these gloves is highly breathable, allowing sweat to evaporate quickly and keeping hands cool and comfortable during long rides.
3. These gloves are designed to fit well, with adjustable straps for a secure fit, ensuring maximum comfort and grip on the reins.
4. The palms of Waterproof Riding Gloves feature reinforced padding for added protection from bumps and bruises.
5. The special material also offers excellent durability, ensuring that the gloves remain in great condition even after extended use.
Routine maintenance of Waterproof Riding Gloves
As a rider, it is essential to keep your Waterproof Riding Gloves in good condition for maximum protection and comfort. To ensure your gloves remain in top condition, here are some tips for routine maintenance:
•Clean the gloves after every use with a damp cloth or soft brush. This will help remove dirt and debris that has stuck to the material.
•Once cleaned, let the gloves air dry completely before storing them.
•If the gloves become wet, always make sure to hang them up to dry away from direct heat or sunlight.
•When not in use, store your gloves in a cool, dry place such as a drawer or closet. This will help prevent mold or mildew from forming on the material.
By following these simple steps, you can ensure that your Waterproof Riding Gloves remain in great condition for years to come!
Routine maintenance of waterproof riding gloves is important to keep them in good condition. Washing the gloves with a mild soap and warm water will help remove dirt and oils that can degrade the material. After washing, allow the gloves to air dry away from direct sunlight. For additional protection, apply a leather protector or waterproofing spray to help repel moisture and protect against staining. Be sure to read the instructions carefully before applying. Lastly, store the gloves in a cool, dry place when not in use.
China Waterproof Riding Gloves Supplier
Qingdao Handdier Safety Gloves Co., Ltd was founded in 2008. As the leading manufacturer and exporter of safety gloves in the world, we always commit to R&D, produce and sales of comfortable gloves, breathable gloves, wear-resistant gloves, cut-resistant gloves, cold-proof gloves, heat-insulating gloves, waterproof gloves, oil-proof gloves and other functional gloves in multiple applications.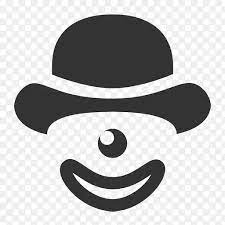 At present, we have two factories which located in Jiaozhou and Rudong, own 8 fully automatic dipping production lines, more than 100 skilled workers, and the annual output of over 100 million pairs.