Everything You Want To Know About Thermal Work Gloves Is Here
Everything You Want To Know About Thermal Work Gloves Is Here
Thermal work gloves are an invaluable piece of equipment for anyone who works outside in cold weather. They provide protection from the elements, keeping hands warm and comfortable for long periods of time. Thermal gloves come in a variety of styles and materials, each with their own unique benefits and drawbacks. Depending on the job, the right type of thermal glove can make all the difference when it comes to staying productive in chilly temperatures.
When looking for thermal work gloves, it's important to consider the features that will be most beneficial to your particular job. Different materials offer different levels of insulation and breathability, so it's important to find a pair that fits your needs. Insulated gloves are usually made from leather, neoprene or nylon, while uninsulated gloves can be made from cotton or wool.
In addition to material, thermal work gloves are available in a variety of sizes and styles, each designed to fit different types of hands and provide different levels of dexterity. For example, thick insulated gloves may provide more warmth but may also limit movement and flexibility, while thin uninsulated gloves can offer better range of motion but may not be as effective at trapping heat.
No matter what type of thermal glove you choose, proper care and maintenance is essential for extending its life and keeping it in optimal condition. Hand washing with cold water is recommended after every use to keep dirt and grime from building up on the outside. It's also important to store them out of direct sunlight when not in use to prevent fading or cracking over time.
By taking the time to find the right pair of thermal work gloves for your needs, you'll be sure to stay productive even in cold weather conditions!
How Thermal Work Gloves Dissipate Heat
Thermal work gloves help dissipate heat from the hands of workers in a variety of environments. The gloves' construction and design are specifically engineered to keep workers safe and comfortable. The insulation helps to prevent heat from transferring from the worker's hands to the environment, while the breathable material helps to wick away sweat. Additionally, their thermal properties help to regulate temperature and reduce the risk of skin burns. By working to maintain an optimal level of comfort, these work gloves help ensure that workers can be productive and efficient throughout the workday.
Thermal work gloves are designed to dissipate heat and keep hands protected in a variety of work environments. They are made of special materials that allow heat to escape, while still providing an effective layer of insulation. This helps to keep the hands comfortable and protected from extreme temperatures. In addition, thermal work gloves provide superior grip and dexterity, making them ideal for applications requiring precision. With proper care and maintenance, these gloves can provide long-lasting protection against the elements.
What Thermal Work Gloves are Made of
Thermal work gloves are typically made of materials like leather, cotton, wool, or a synthetic blend. These materials are selected to provide protection from extreme temperatures while still allowing the wearer to maintain dexterity and control. The gloves are designed to keep hands safe from potential burns or other injuries that could arise from working in hot conditions.
Thermal work gloves are typically made of materials like neoprene, spandex, and synthetic leather that provide both comfort and superior protection from the elements. The neoprene material is ideal for cold weather conditions as it helps to keep hands warm, while the spandex provides flexibility for a better fit. Synthetic leather offers greater durability for more rugged work environments.
Thermal work gloves are typically made of a variety of materials, such as cotton, leather, neoprene, rubber, or polyester. Each material offers unique benefits that make it ideal for certain tasks. For example, leather is great for durability and insulation while cotton is lightweight and breathable. Neoprene is great for waterproofing, while rubber provides good grip and puncture resistance. Lastly, polyester is an affordable option that's still quite durable.
Selection Tips for Thermal Work Gloves
When selecting thermal work gloves, it's important to consider the level of protection and comfort you need for your job. Look for gloves that are well-insulated to keep your hands warm in cold temperatures, while also providing flexibility and dexterity so you can work with precision. Make sure the material is durable enough to withstand wear and tear, and opt for breathable fabrics to avoid any sweat build-up. Finally, check the fit of the gloves before purchasing to ensure they offer a secure grip and plenty of coverage.
Selecting the right pair of thermal work gloves is essential to staying safe and comfortable while you work. Here are a fewtips to help you make the best choice:
1. Consider the conditions in which you'll be working. Will you be exposed to extreme temperatures, or will you mostly be indoors? Make sure your gloves are suitable for those conditions.
2. Decide on the right material for your needs. Leather and synthetic materials are both good options, but they have different levels of flexibility and thermal insulation.
3. Think about the level of protection that you need. Look for gloves with reinforced palms and fingers, as well as a snug fit so that your hands stay safe from cuts and abrasions.
4. Pay attention to the size of the gloves, as well as any extra features such as touchscreen-friendly fingertips or wrist cuffs.
By following these tips, you'll be able to find the perfect pair of thermal work gloves for your needs!
Features of Thermal Work Gloves
Thermal work gloves offer a wide range of benefits for a variety of tasks. They are designed with thermal protection and durability in mind, making them ideal for outdoor activities and hazardous jobs. Their insulated lining helps keep hands warm while the tough outer material protects them from the elements. The snug fit ensures a comfortable fit and prevents items from slipping through. For maximum versatility, these gloves come in a variety of sizes and styles to suit any job or preference.
Thermal work gloves are designed for maximum protection, comfort and durability. The gloves are made from a blend of materials that create an insulating barrier against cold weather conditions. They feature a reinforced palm and thumb to provide increased grip while performing tasks in cold conditions. The thermal insulation helps to maintain body temperature while the breathable fabric helps to keep hands dry and comfortable. They also feature an adjustable wrist closure for a secure fit and are lightweight and flexible for easy movement.
China Thermal Work Gloves Supplier
Qingdao Handdier Safety Gloves Co., Ltd was founded in 2008. As the leading manufacturer and exporter of safety gloves in the world, we always commit to R&D, produce and sales of comfortable gloves, breathable gloves, wear-resistant gloves, cut-resistant gloves, cold-proof gloves, heat-insulating gloves, waterproof gloves, oil-proof gloves and other functional gloves in multiple applications.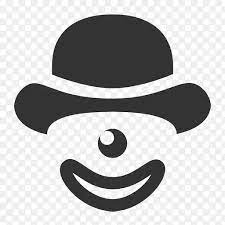 At present, we have two factories which located in Jiaozhou and Rudong, own 8 fully automatic dipping production lines, more than 100 skilled workers, and the annual output of over 100 million pairs.